Dull Tuesday Thoughts:
1. Saw two unbelievably bad movies this weekend:
Master of Disquise

and
Feardot.com
.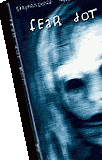 There was six hours of my life wasted.
2. Ed thinks I look like this with my Cpap: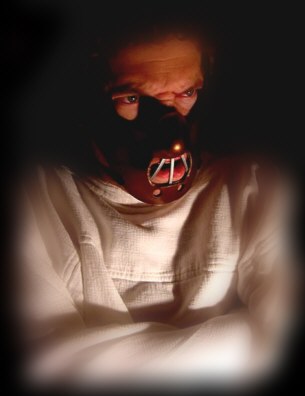 so I had him for dinner with some fava beans and chianti.
3. We have had over 16 days of 100 degree plus weather this summer.
4. Leave it to Dallas again. The vendors at the Farmers Market can't give away free samples of their peaches, tomatoes, etc., because that would mean they are restaurant and wouldn't meet code violations. From Jacquielynn Floyd's column in the Dallas Morning News:
"Rule on samples hard to swallow
08:47 PM CDT on Monday, August 25, 2003
By JACQUIELYNN FLOYD / The Dallas Morning News
Until recently, you could have a pleasant morning of tasty fun strolling around at the Dallas Farmers Market, accepting free samples from the vendors. In a half-hour, you could snarf down enough fresh produce to add up to a respectable breakfast.
I never had that much fortitude myself. I could no more eat a single slice from a ripe, hours-off-the-vine tomato without buying a whole sackful on the spot than I could fly to Jupiter. The downtown market offers temptations to the palate that a lot of us are helpless to resist.
An apparent crackdown by the city on the market's try-a-taste tradition, though, has a lot of the vendors there in an uproar. Several of them told me they've been put on notice that doling out sliced samples of such market staples as peaches, oranges and tomatoes will cost them a $500 fine for a first offense and complete shutdown on a second.
"I can hand you a whole one to try, but I can't cut it up and give you a piece," said Linda Mata, whose family business, Lemley's Produce, specializes in tomatoes so ripe and fragrant they can make you weep with joy. Since giving away a whole free tomato to everybody who asks would be prohibitively costly, she regretfully refuses sample requests."
That was the best part of going to the Farmer's Market - all the snacks.